A whole region
In Armagnac, 'le bonheur est dans le pré' ('happiness is in the fields' - a French film from 1995 and filmed in Condom)… though, apart from the rural pleasures of the region, it holds a thousand and one wonders to discover or rediscover…
3 DEPARTMENTS, 1 UNIQUE DESTINATION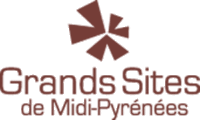 Synonymous with good living, good eating and wellbeing, the three departments in the Armagnac zone, Gers, Landes and Lot-et-Garonne, benefit from a wonderful geographical location, climate and exceptional way of life. Conviviality, respect for the land and man and indulgence are many adjectives that perfectly describe the local philosophy. The focus of the southwest and more …
To discover in the area: Auch (Grand Site de Midi-Pyrénées, and its famous D'Artagnan), Fourcès (elected the most beautiful village in France), Condom (the town from 'le Bonheur est dans le Pré' !), Eauze (Capital of Armagnac), Flaran (Grand Site de Midi-Pyrénées), etc.
2 OF 3 TOWNS LABELED CITTASLOW IN FRANCE

Labastide d'Armagnac in the Landes first, followed by Mirande in the Gers were both named 'Slow villages' in 2011. This distinction, awarded by the « Slowfood » organisation that was born in Italy in 1986 and rapidly spread throughout the United States and Europe, awards a town that puts first « Good, Clean and Fair » according to the association's slogan: good - meaning high quality products, clean - meaning natural and well made, and fair - meaning adequate pricing and treatment for the consumers and the producers.
Today, 142 towns in the world have earned this label and in France, only Segonzac (Charentes), Mirande (Gers), and Labastide d'Armagnac (Landes) benefit from this classification.
SITES AND MUSEUMS IN ARMAGNAC
In Armagnac, there are also many museums, private or public that you can visit to explore in depth, in an interactive way, all of the secrets of our seven century old eau-de-vie. Since 2012, they are marked on the Escapades in Armagnac map.
Sites and museums in Armagnac:
- Domaine de Lagajan in Eauze (32)
- Château de Cassaigne in Cassaigne (32)
- Musée de l'Armagnac in the town of Condom (32)
- Musée Ryst Dupeyron in Condom (32)
- Domaine d'Ognoas in Arthez d'Armagnac (40)
- Château de Garreau Ecomusée near Labastide d'Armagnac (40)
INTERNET SITES TO PREPARE YOUR STAY :
• Landes d'Armagnac www.tourisme-landesdarmagnac.fr
• Bons Crus d'Artagnan www.vins.tourisme-gers.com
• Les Tables du Gers www.restaurant.tourisme-gers.com
FOR THE FOODIE PART:
• Qualité Landes www.qualitelandes.com
• Excellence Gers www.excellence-gers.fr
• La Route du Foie Gras du Gers www.routedufoiegrasdugers-igp.org
A FEW BOOKS TO CONSUME WITHOUT MODERATION TO DISCOVER THE ARMAGNAC REGION:
• The Quintescence of Armagnac, Frédéric Lebel, Editions Cherche Midi
Armagnac from A to Z
• A life lover's guide to Armagnac, Geoff James
As the title says...
• Armagnac, The Gers Region of Southwest France
Beautiful landscapes and the soul of the Gers for our English-speaking friends
• Armagnac pour les Nuls, Editions First (only in French)
The essential Armagnac guide for everyone
• Vivre en Armagnac, les intérieurs des plus belles demeures viticoles, Editions d'Autils
Enter the hidden secrets of the properties
• Cooking with Armagnac, Editions Sud-Ouest, Florence et Jean Castarède
Try and make yours the local gastronomy
• On the wine route, guide dedicated to the Midi-Pyrénees region, 2nd edition 2012, Editions Hachette Tourisme
For your excursions throughout the whole the region